Ana Rosa Rizo-Centino – On Leave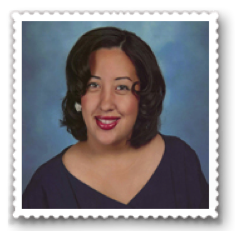 Elected to Maywood City Council in 2007, Ana Rosa Rizo-Centino served as Maywood's Mayor.
Ana Rosa graduated from UC Santa Barbara and has worked locally on many social justice programs. A Maywood native, her work focuses on government transparency, support for working families, ensuring police conduct reform and environmental justice issues, such as clean drinking water. In addition, she formed a Community Cumulative Impacts Commission, passed a resolution against the suspension of AB 32, pushed for the planting of a thousand trees, continues to fight for more parks/green open space and fasted to prevent a bus fare increase in order to keep mass transit accessible to all.
Prior to her work as an elected official, Ana Rosa also served as a Planning Commissioner for the City Of Maywood, Executive Director for PUEBLO & PUEBLO Education Fund, California Lead Organizer for the National Farm Worker Ministry (based at Santa Rosa de Lima Church in Maywood) and has served as the National Coordinator for the Student Labor Action Project for the United States Student Association and Jobs with Justice.
Ana Rosa has received the "Women of Action" award from Assembly Speaker John A. Pérez, as well as awards from Supervisor Gloria Molina and Congresswoman Lucille Roybal-Allard. She completed her commitment with the AFL-CIO Union Summer program as the Site Coordinator for Los Angeles County and served as the Southern California Coordinator for the California Federation of Teachers' Political Leaders United to Create Change program. She currently works at the SIUW Project Coordinator for the UCLA Labor Center.