Gary Gero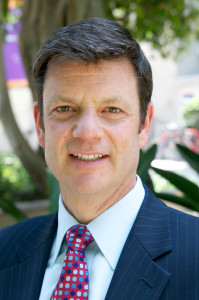 Gary Gero is the President of the Climate Action Reserve where guides the organization in promoting cost-effective greenhouse gas emission reductions by operating the largest and most-trusted offsets registry in North America and by serving and advising governments around the world on the design and implementation of climate policies and programs. Mr. Gero was previously with the Los Angeles Department of Water and Power where he oversaw the $40 million Green LA programs which included energy efficiency, renewables, and advanced transportation. Gary also worked for over a decade in the City of Los Angeles Environmental Affairs Department where as Assistant General Manager he led the City's policy efforts to address air quality, sustainability, and climate change.
Mr. Gero serves on the Board of Directors for the Los Angeles League of Conservation Voters and is on the Steering Committee of the California Sustainability Alliance. He has served on the CFTC's Energy and Environmental Markets Committee, the board of California Invasive Plant Council, and the Glendale City Planning Commission.
Gary earned his Master's degree from the London School of Economics and his undergraduate degrees from the University of California at Berkeley.