Marta Segura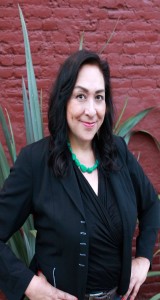 Marta Segura is the Principal Manager and Founder of GOLD, Grassroots Organizational Leadership, and Development.GOLD is a community development, public involvement, and political consulting firm founded in 2004. She supports and develops campaigns, builds nonprofit capacity, and delivers effective and national award-winning community engagement, and is a speaker and facilitator. Segura is also the City Planning Commissioner for the City of Los Angeles, appointed by Mayor Eric Garcetti. She previously served as the District Director for the Council President Garcetti, for District 13, where she spearheaded the field operations to ensure constituents had access to engage in civic life and to create improvements in their communities. As District Director, Segura also provided high impact services to constituents and stakeholders to enhance their quality of life and oversaw the execution of infrastructure, technology and open data teams, parks and public works projects.
A veteran of the non-profit sector, she also played a role in philanthropy as a program officer for the Flintridge Foundation and the California Endowment. Her first position in the non-profit sector was as a Program Director at the UCLA Center for Labor Research and Education. Later she was hired as the Associate Director for Communities for a Better Environment, where she spearheaded state wide campaigns and fundraising efforts. Marta cares deeply about the environment, and engaging communities in civic life, and enhancing the quality of life and health for all. She brings more than 20 years of management and leadership experience in both the governmental and nonprofit sectors. Currently, Segura is spearheading a digital divide project in South LA to bring Tech Firms to South LA, and provide youth with Media, Arts, Tech skills while creating a pipeline and ecosystem of support for them. She has done so working with several organizations in South LA, the support of the Mayor's office, and several funders.
Marta also serves on the board of the Los Angeles League of Conservation Voters, the Southern California Leadership Network (a subsidiary of the LA Chamber of Commerce), CD 9 South LA Coalition, member of the LAPD Newton Division Captain's Round Table. Marta has a Master's Degree of Public Health from UCLA.