Mitchell Schwartz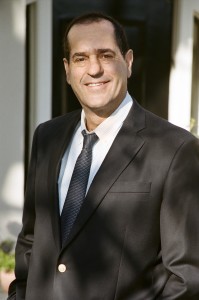 Mitchell Schwartz, the "S" in SK|Impact, has a long history in Democratic and Environmental politics, and building winning coalitions in California and nationally. SK/Impact, formed in May, 2008, focuses on utilizing Mitchell's legislative contacts and GREEN business experience, to help further the goals of businesses that operate in the burgeoning field of renewable and alternative energy and energy efficiency.
Mitchell ran the California primary and general election campaign for the Barack Obama for President Campaign and successfully handled the delegate process for the campaign.
Mitchell, can be seen in such political documentaries as The War Room and Feed. He has played a role in nearly every presidential election since 1984, when he worked on the Mondale for President Campaign. In 1988, he worked on the Dukakis for President Campaign, and in 1992, he was State Director for Bill Clinton in the pivotal first primary state of New Hampshire, and worked on his campaign in California in 1996. In 2000, Mitchell worked on the Al Gore for President Campaign. More recently, he worked on several California races, including Senator Barbara Boxer, Governor Gray Davis, and Mayor Antonio Villaraigosa.
Mitchell's depth of experience reaches into the international arena as well. During the first term of President Clinton, Mitchell served as Communications Director at the State Department for several years. After that time, Mitchell went on to create the Bomaye Company, a boutique public relations firm that built public understanding and acceptance of important local, national, and international initiatives, particularly those of nonprofit and nongovernmental organizations.
As President of The Bomaye Company, he continued working in the international arena, setting up town hall meetings for United Nations Secretary General Kofi Annan, and organizing a UN basketball camp for children from the former Yugoslavia. The Bomaye Company also worked with the Save Darfur Campaign.
A committed environmentalist, Mitchell has worked for numerous environmental groups, including NRDC, Sierra Club, League of Conservation Voters, and others. In addition, The Bomaye Company was selected to be the marketing entity for the Oscar-winning Documentary An Inconvenient Truth.
Mitchell lives in Los Angeles with his wife Elizabeth and their three children. He serves on the Executive Committee of the Board of LALCV and is a Board Member of Temple Israel of Hollywood.
(Currently on leave)