Sarah Friedman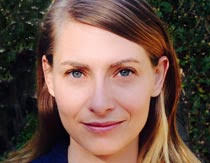 Sarah Friedman is a Senior Campaign Representative with the Sierra Club's Beyond Coal Campaign.  Since joining the Sierra Club in 2011, Sarah has worked on a range of issues related to renewable energy and natural resources  in the Western United States. Sarah particularly focuses on issues related to sustainable energy development in California, and incorporating environmental values into California's energy and transmission planning processes.  Prior to joining the Sierra Club,  Sarah worked in private practice, where she focused on project development and finance, with a particular emphasis on solar power, wind power and geothermal energy projects.
Sarah lives in Echo Park and is passionate about Los Angeles, infrastructure, history and forging personal connections.
Sarah holds a B.A. in History from the University of Oregon and a J.D. from the University of Pennsylvania Law School.