Susana Reyes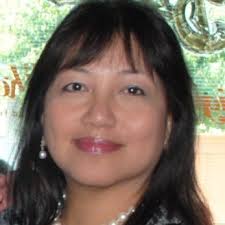 Susana Reyes is the pioneer behind the successful establishment of the Los Angeles City Facilities Recycling Program (CFRP) in 1991. CFRP, a component of the City of Los Angeles Solid Waste Management Policy Plan, effectively addresses the source reduction and recycling requirements mandated by CA Assembly Bill 939. As its Program Manager for eight years, Susana was instrumental in instituting an award-winning comprehensive facilities recycling and waste prevention program for an estimated 300+ City-owned and leased facilities which continue to divert thousand of tons of recyclables from landfills. Through a structured education and training program, Susana instilled in the City's diverse workforce an awareness of the environment and the importance of recycling and waste prevention. She was responsible for strengthening the policy provisions contained in the City's recycled-content purchasing preference.
Among Susana's distinguished accolades is a Career Service Award by the City of Los Angeles in 1995 in recognition of her excellent achievements in recycling and other environmental initiatives. Her continuing excellence in public service has also earned Susana recognition from the Los Angeles Filipino Association of City Employees.
In Susana's current capacity as Director of Human Resources at the Los Angeles Department of Water and Power, she oversees special programs and administrative services. Previously, she served as Management Administrator of the IBEW, Local 18 -LADWP Joint Training Institute (JTI), a joint labor management initiative in-charge of preparing 8,000-member employees of this municipal utility for green jobs and rewarding careers.
Susana is a member of the national political committee of the Sierra Club, has led successful campaigns and political training workshops, and was a recipient of the Club's political service award in 2006. As a long-time Glendale resident, she advocates for the preservation of the hillsides and lobbies elected officials for sustainable and environmentally friendly initiatives. Susana joined the LALCV Board in December 2003.