Mel Nutter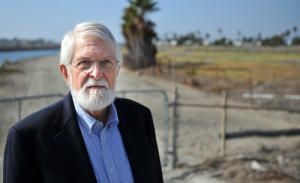 Mel Nutter has practiced law in Long Beach since 1965 with an emphasis on coastal land use, environmental, estate planning and trust law. His official involvement in environmental matters commenced in the 1960s as the Chair and the Conservation Chair of the Long Beach Group of the Sierra Club. Thereafter, he chaired the Sierra Club's Coastal Committee for Los Angeles and Orange Counties. From 1973 to 1977 he was the Chair of the City of Long Beach Citizens Advisory Environmental Committee.
From 1977 through 1985, thanks to appointments first by the State Senate Rules Committee and subsequently by the Speaker of the Assembly, he was a member of the California Coastal Commission and served as its Chair during the last three years of his tenure. As the Commission's Chair, he also was on the Board of the State Coastal Conservancy.
After leaving the Commission, he served for many years as the Chair of the League for Coastal Protection, a statewide advocacy group.
Mel is a member and former President of the Downtown Long Beach Lions Club and a member of the board of Amigos de Bolsa Chica. In addition, he serves on the board of the Los Angeles League of Conservation Voters. He joined the Board of LALCV in 1988 and was the organization's president from 1993 to 1996.