Clark Lee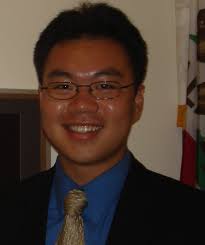 Clark Lee is the political director of the Los Angeles County Democratic Party, the largest local Democratic Party entity in the United States representing nearly two million Democrats. He is an independent consultant on targeted constituent outreach, communications, field operations, and voter education.
Clark is a political campaign veteran and has served on staff for many statewide, legislative, and local campaigns, including John Kerry for President—California, the California Democratic Party, then-Governor Gray Davis, and the Alliance for a Better California. He has consulted for and worked with nonprofit, government, and private-sector entities, including the California Secretary of State and the U.S. Department of Justice Civil Rights Unit on voter rights issues.
As an activist, Clark is also involved with community service, youth mentorship, and grassroots activism. He has served on the Boards of several political, service, and nonprofit organizations at national, state, and local levels. Clark has helped organize many voter registration drives on campuses, at community events, and at naturalization ceremonies. He helped then-Monterey Park Mayor Mike Eng in organizing the city's first citywide Clean-Up Day and in rallying community support for the creation of the city's Environmental Commission. Clark uses fluorescent light bulbs at home and drives a Toyota Prius.
Clark graduated from Claremont McKenna College with Honors in Government and was the publisher of The Claremont Collage, the largest independent newspaper of the Claremont Colleges. He is the recipient of the Claremont McKenna College Philip Roland Prize for Excellence in Public Affairs, the Los Angeles County Democratic Party Franklin & Eleanor Roosevelt Democrat of the Year Award, and the California Democratic Party John F. Kennedy Jr. Award for Outstanding Public Service.