Shona Ganguly – Vice President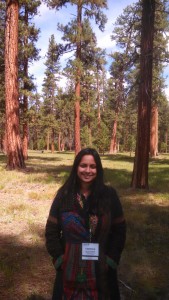 Shona Ganguly maneuvers through the terrain of environmental policy in southern California. Her areas of focus are: water, urban conservation, habitat connectivity, county conservation funding/open-space protection measures and campaigns, Greater Los Angeles, Ventura County/Santa Clara River/Ormond Beach Wetlands, San Diego County, Riverside County, and LA River restoration.
She works for The Nature Conservancy in California as an Associate Director of Advocacy & Campaigns, managing relationships with local, state, and federal legislators, officials, partner organizations, and supporting conservation programs in southern California. 
Shona is a graduate of University of California, Berkeley (BA in Development Studies and South Asian Studies), Claremont Graduate University (MA in Cultural Studies), and the Peter Drucker and Masatoshi Ito School of Management (MBA).
She has worked with her family business, Pia Ka Ghar (www.piakaghar.com), in Indian and Italian designer clothing accessories since 2003, primarily because of the vision of inclusive growth in Bengal, women's empowerment, and international development. Her focus has been on supply chain management, strategic growth/planning, brand management, sales/marketing, and communications.
She is an avid international traveler, dog lover (especially rescue dachshunds), language learner (Bengali, Italian, and Spanish, French), foodie/cooking junkie, addicted to yoga, leisurely hiker, and has been dancing (mostly ballet) since she was 4 years old. She currently lives in North Hollywood (yes, that's a neighborhood of Los Angeles).