Bruce Saito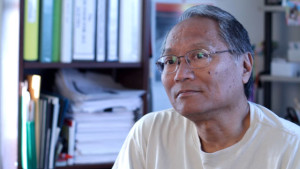 Bruce Saito has a long history of outstanding service to Los Angeles and California. In 1976, Bruce joined the California Conservation Corps (CCC) as a supervisor/teacher, working with youth at various CCC centers in Northern and Southern California. He was promoted to the level of Program Director and was part of a team that developed and started the first Urban CCC site in Los Angeles in the early 1980's.
In 1985 Bruce was hired to part of a team that would start the Los Angeles Conservation Corps (LACC), an innovative non-profit organization offering job training, public service conservation work, and education to inner city youth. In 1995, Bruce was promoted to Executive Director of the LACC and July 1, 2014 became the Executive Director Emeritus.
Currently, Bruce serves on the Boards of the CA Board of Forestry and Fire Protection, the CA Prison Industry Authority Board, the LA River Revitalization Corporation, the Little Tokyo Nutrition Services, the Friends of Manzanar and KB Homes National Advisory Board.
Bruce received his B.A. degree from San Francisco State University, where he majored in Art.