Moe Stavnezer, Treasurer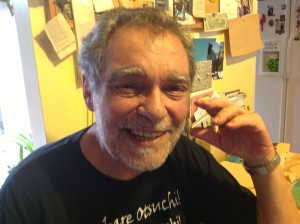 Moe Stavnezer's activism in California began as a member of the Venice Town Council and with the passage of Proposition 20 (The Coastal Act) in 1972. He appeared before the Coastal Commission numerous times as an advocate for affordable housing, coastal access, community preservation, and the protection of natural resources. For that work, in 1978, Moe was honored with an "Award of Merit" by the State of California. He was also a founder and board member of two statewide coastal organizations, PACE (People, Access, Coastal Environment) and the League for Coastal Protection that advocated for a variety of issues before the Coastal Commission and in the courts, most especially regarding the Ballona Wetlands.
In the 1980's, Moe was a founder and board member of Heal the Bay, where he served as Vice President, and the Venice Community Housing Corporation, where he served as President. He also served on various boards of the Liberty Hill Foundation, including the Environmental Justice Board and the Board of Directors. Moe was also a founder of the Santa Monica Fair Housing Alliance, and Santa Monicans for Renters Rights which advocated for and won rent control in that city. In 1987, he was a member of the steering committee in the successful campaign to elect Ruth Galanter to the L.A. City Council. Moe has served on the LALCV board for over 20 years, including five years as President and currently as Treasurer.
Moe graduated from the University of Connecticut in 1963 where he earned a Bachelors degree in Pharmacy and still works as a Pharmacist. He earned a Masters degree in Political Science from California State University, Los Angeles in 1972. In 1992, Moe was selected to participate in the UCLA Community Scholars program where he co-authored a paper on manufacturing products from recycled materials.