Ron Stone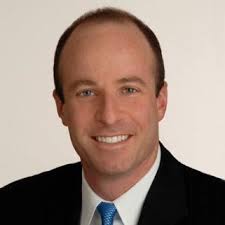 Ron Stone has twenty years of legal, government affairs and political experience. Ron is the owner of Strategic Government Affairs, a Los Angeles-based local and state government affairs consulting company, where he advises Fortune 100 companies and small businesses alike. With an emphasis on environmental, technology and transportation policy, Ron's current clients include Recology, Hewlett-Packard, Southwest Airlines, DIRECTV, and URS Corporation.
Prior to founding Strategic Government Affairs in 2001, Ron served as vice president for West Coast sales and government relations for Netgov.com – a leading provider of E-Government solutions to local governments. He also served as of counsel to the Los Angeles law firm Arter & Hadden, LLP and as manager of government affairs at Mattel, Inc., the world's largest toy manufacturer.
Ron spent nearly five years as a legislative assistant to U.S. Rep. Jane Harman (D-Venice) – both in the Congresswoman's Washington, D.C. and Los Angeles offices. While on Rep. Harman's staff, he was responsible for many issue areas including the environment, energy, transportation, and science and technology policy. Upon returning to Los Angeles, Ron managed federal government affairs for the Los Angeles County Metropolitan Transportation Authority, where he helped lead the efforts to continue funding for the Metro subway system.
Ron currently serves on the Board of Trustees at the Archer School for Girls and at Temple Isaiah. Ron spent four years as a Mayor-appointed and City Council-confirmed Commissioner on the City of Los Angeles's Board of Neighborhood Commissioners (BONC), including two years as Commission President. During his tenure on BONC, the Commission certified nearly 80 neighborhood councils Citywide.