Stephanie Molen – President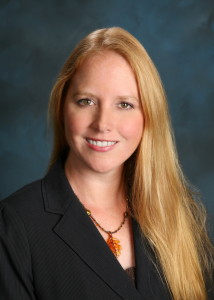 Stephanie Molen is an activist whose passions include working toward a world without violence, protecting and preserving the earth, and civil rights.
Stephanie graduated from UCSB with a B.A. in Music, voice emphasis and now sings English Madrigals with Bridget's Daughters. She has worked in the anti-violence movement since 2000 and has been a State Certified Rape Crisis advocate since 2003 with the Santa Barbara Rape Crisis Center, and Strength United.
Stephanie's background also includes experience in environmental politics. She started co-directing the field canvass outreach program for the California League of Conservation Voters (CLCV) in December of 2004. Stephanie worked for Congressmember Ted Lieu when he was in the State Assembly in the 53rd AD and Senator Fran Pavley in the 23rd SD, as a Senior Field Representative, and served as Assemblymember Betsy Butlers District Director in the 53rd AD. She worked in Local Government Affairs at Southern California Edison for 2015.
Stephanie joined the Coalition to Abolish Slavery and Trafficking (CAST) in the spring of 2016, as Director of Partnerships.
Stephanie joined the LALCV Board in December of 2006 and sat as Chair of the Fundraising Committee from 2006-2015. In 2015 she sat on the Executive Board as Chair of Communications. She was elected Vice President of the Board in 2016, and President in 2018.