Please join us in celebrating the wins of 2017, and help us raise money to fight for the environmental candidates in 2018!
Come out on Sunday, December 1oth and join us for Just Desserts, LALCV's annual celebration of environmental leadership.  LALCV's events are where the environmental community comes together to interact with elected officials and candidates from across Los Angeles County.  Supporting LALCV's important role in interviewing, endorsing and investing in true environmental leaders has never been more crucial to LA's future.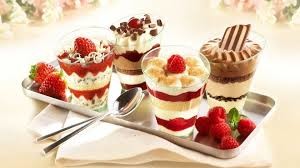 Environmental issues are at the forefront of life here in LA, from fighting for environmental justice in Vernon to cleaning up gas leaks in Porter Ranch. This fall, we will support the vote to expand mass transit and invest in new parks.  But that's just a part of the effort LALCV makes to shape our community.  We help elect local leaders who will demand better air quality in our port, work to restore our rivers and enact
policies that put an end to the urban runoff that contaminates our beaches. We support those who not only connect climate change to drought and wildfires, but also understand that the right climate and clean energy policies can boost our economy and create good green jobs for those that need them most.  So join us on a Sunday afternoon for a glass of wine and go ahead dip something in the chocolate fountain.  It may be the first time you can truly claim having dessert was the smart choice.
You can pick up your $35 ticket here, but please indicate who invited you.
Location: 435 South Lorraine Blvd., Los Angeles CA 90020
Thank you!
LALCV Board