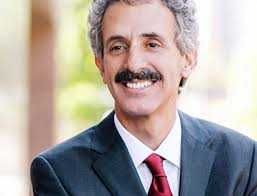 Los Angeles League of Conservation Voters endorses City Attorney Mike Feuer for Reelection
(Los Angeles County) – The Los Angeles League of Conservation Voters (LALCV) – which supports pro-environment candidates throughout Los Angeles County, and has done so for more than three decades – today announced its endorsement of Mike Feuer for reelection to the post of Los Angeles City Attorney in the upcoming March election.
"The Los Angeles League of Conservation Voters is proud to endorse Mr. Feuer," said LALCV President Tom Eisenhauer. "He is a defender of the public and the environment as well."
Mr. Feuer brought numerous legal actions against polluters, including Allenco Energy Inc., the oil extraction company in South LA, as well as SoCalGas for their Aliso Canyon accident. Mr. Feuer created an environmental justice task force with the Office of the Attorney General and helped resolve dust pollution problems in Owens Valley with a historic agreement with Great Basin Air District. "Los Angeles is indeed fortunate," said Eisenhauer," to have such a great environmentalist serving as its city attorney."
About the Los Angeles League of Conservation Voters
Founded in 1976, the Los Angeles League of Conservation Voters (LALCV) is dedicated to electing leadership throughout Los Angeles County to preserve, protect and enhance the environment. LALCV has helped elect more than 100 pro-environment officials throughout the county. LALCV endorsements are determined by its all-volunteer Board, which is composed of Los Angeles County residents committed to advancing environmental priorities.
For more information on LALCV, please visit www.LALCV.org – and sign up for occasional email updates. And to get the latest LALCV news, please "like" us on Facebook and follow us on Twitter.
#        #        #