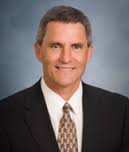 For Immediate Release:  13 February 2017
Media Contact: Shona Ganguly, shona@lalcv.net
Los Angeles League of Conservation Voters endorses Bill Brand for Mayor of Redondo Beach
(Los Angeles County) – The Los Angeles League of Conservation Voters (LALCV) – which has supported pro-environment local candidates throughout Los Angeles County for more than three decades – today announced its endorsement of Bill Brand for Mayor of the City of Redondo Beach in the upcoming March 7th election.
"Bill Brand has been an environmental champion in Redondo Beach for over 16 years as an activist and in his 8-year tenure on the City Council," said LALCV Director Kirsten James, who led the organization's Endorsement Team for this race. "As Mayor, he will continue to be a leader in the fight for open space, smart growth, clean water and clean air."
Today, with the state facing water scarcity and the threat of climate change growing ever more pressing, Brand will serve Redondo Beach by promoting recycled water over energy-intensive desalination, protecting open spaces, improving city parks, and increasing mobility and alternative modes of transportation.
More information on Bill Brand's campaign is available at https://billbrandrb.wordpress.com.
About the Los Angeles League of Conservation Voters
Founded in 1976, the Los Angeles League of Conservation Voters (LALCV) is dedicated to electing local leadership throughout Los Angeles County to preserve, protect and enhance the environment. LALCV has helped elect more than 100 pro-environment officials throughout the county. LALCV endorsements are determined by its all-volunteer Board, which is composed of Los Angeles County residents committed to advancing environmental priorities. For more information on LALCV, its endorsements and its additional political activities visit
www.LALCV.org
– and sign up for occasional email updates. And to get the latest LALCV news, please "like" us on
Facebook
and follow us on
Twitter
.
###