For Immediate Release: 1 December 2016
Media Contact: Shona Ganguly, shona@lalcv.net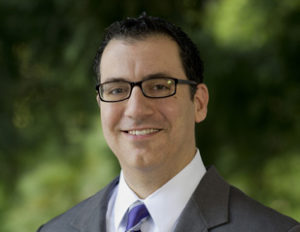 Los Angeles League of Conservation Voters endorses Bob Blumenfield for Los Angeles City Council
(Los Angeles County) – The Los Angeles League of Conservation Voters (LALCV) – which has supported pro-environment local candidates throughout Los Angeles County for more than three decades – today announced its endorsement of Bob Blumenfield for re-election to Los Angeles City Council, District 3, in the upcoming spring 2017 elections.
"Bob Blumenfield is a champion for the environment in his public and private life," said LALCV Vice President Stephanie Molen. "He is a leader in the fight for clean air and water, sustainable energy, and green energy jobs."
Councilmember Blumenfield has a long and widely recognized record of effectiveness for public health, the environment and quality of life. It includes his work at the Santa Monica Mountains Conservancy, as a member of the California State Assembly from 2009-2013, and as a Los Angeles City Councilmember. Today, with the state facing historic drought conditions and the threat of climate change growing ever more pressing, Blumenfield, who serves as Vice Chair of the City's Energy & Environment Committee, has been working to make Los Angeles a leader in reducing water and energy usage.
More information on Councilmember Bob Blumenfield campaign is available at www.bobblumenfield.com.