For Immediate Release: 1 December 2016
Media Contact: Shona Ganguly, shona@lalcv.net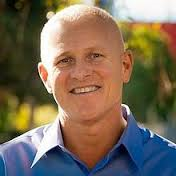 Los Angeles League of Conservation Voters endorses Mike Bonin for Los Angeles City Council
(Los Angeles County) – The Los Angeles League of Conservation Voters (LALCV) – which has supported pro-environment local candidates throughout Los Angeles County for more than three decades – today announced its endorsement of Mike Bonin for re-election to Los Angeles City Council, District 11, in the upcoming spring 2017 elections.
"Mike Bonin has been one of the Council's most progressive and active environmental champions since joining the Council," said LALCV Vice President Stephanie Molen. "He has fought to reduce traffic, create green energy solutions, reduce homelessness, and protect Los Angeles residents from oil drilling. His passion to fight climate change by developing a sustainable public transportation and bike culture in Los Angeles will transform our city."
Councilmember Bonin has worked on behalf of Westside neighborhoods since 1996, serving in senior positions for Councilmember Bill Rosendahl, Congresswoman Jane Harman, and Councilwoman Ruth Galanter. He is chair of the City Council's Transportation Committee, a member of the Board of Directors of the Los Angeles County Metropolitan Transportation Authority and vice chair of the Metro Expo Line Construction Authority. He also serves on the Council's Homelessness and Poverty Committee and its Budget and Finance Committee and Public Safety Committee, and as Vice Chair of its committee overseeing Los Angeles International Airport.
More information on Bonin's campaign is available atwww.mikebonin2017.com.