For Immediate Release: 9 December 2016
Media Contact: Shona Ganguly, shona@lalcv.net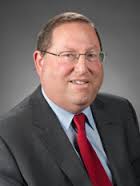 Los Angeles League of Conservation Voters endorses Paul Koretz for Los Angeles City Council
(Los Angeles County) – The Los Angeles League of Conservation Voters (LALCV) – which has supported pro-environment local candidates throughout Los Angeles County for more than three decades – today announced its endorsement of Paul Koretz for re-election to Los Angeles City Council, District 5, in the upcoming spring 2017 elections.
"On environmental and quality of life issues, Paul Koretz has an unmatched record of accomplishment," said LALCV President Tom Eisenhauer. "He's worked to reduce traffic and air pollution, encourage mass transit, improve water conservation, fight climate change, protect neighborhoods from oil drilling, and preserve open space for the people of Los Angeles."
A Los Angeles native, Koretz was raised and schooled in the 5th District, attending Canfield Elementary School, Palms Middle School, Hamilton High School, and UCLA. Serving on the Los Angeles City Council since 2009, he has championed environmental protection, including fighting climate change, conserving water, and protecting our natural resources. Previously, he served in the State Assembly, representing much of the 5th District, and on the West Hollywood City Council.
More information on Koretz's campaign is available at http://www.paulkoretz2017.com.