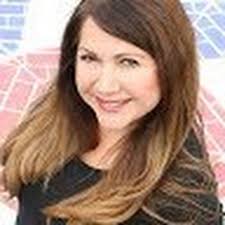 For Immediate Release: 11 February 2017
Media Contact: Shona Ganguly, shona@lalcv.net
Los Angeles League of Conservation Voters endorses Laurie Guillen for Paramount City Council
(Los Angeles County) – The Los Angeles League of Conservation Voters (LALCV) – which has supported pro-environment local candidates throughout Los Angeles County for more than three decades – today announced its endorsement of Laurie Guillen for Paramount City Council in the upcoming March 7th election.
"Laurie Guillen is a strong advocate for community health and the environment," said Marta Segura, the LALCV Boardmember who led the organization's Endorsement Team. "She's a powerful, effective voice for change, whose work has focused attention on the deadly air pollution that has plagued schools and neighborhoods in Paramount for decades."
LALCV Boardmember Ana Rosa Rizo-Centino added: "Laurie Guillen is a proven leader for environmental justice, community health, and clean air and water – and she's giving voice to communities that have been ignored and neglected for far too long."
Laurie Guillen's family arrived in Paramount in the 1930s, and she was born and raised there. After raising three children as a single mother, Ms. Guillen has committed her life to ensuring that other families in her community can raise their children to their full potential.  She is the co-founder of The Paramount Community Coalition Against Toxins (https://www.facebook.com/TheParamountCommunity/?fref=nf).
More information on her campaign is available by emailing Laurieguillen4CityCouncil@gmail.com.
About the Los Angeles League of Conservation Voters
Founded in 1976, the Los Angeles League of Conservation Voters (LALCV) is dedicated to electing local leadership throughout Los Angeles County to preserve, protect and enhance the environment. LALCV has helped elect more than 100 pro-environment officials throughout the county. LALCV endorsements are determined by its all-volunteer Board, which is composed of Los Angeles County residents committed to advancing environmental priorities. For more information on LALCV, its endorsements and its additional political activities visit
www.LALCV.org
– and sign up for occasional email updates. And to get the latest LALCV news, please "like" us on
Facebook
and follow us on
Twitter
.
###