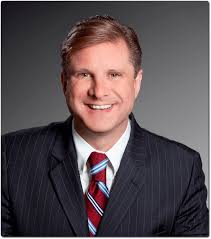 For Immediate Release:  11 February 2017
Media Contact: Shona Ganguly, shona@lalcv.net
Los Angeles League of Conservation Voters endorses Controller Ron Galperin for Second Term
(Los Angeles County) – The Los Angeles League of Conservation Voters (LALCV) – which has supported pro-environment local candidates throughout Los Angeles County for more than three decades – today announced its endorsement of Ron Galperin for Controller of the City of Los Angeles in the upcoming March 7th election.
"Ron Galperin has been a longtime environmental champion with an extraordinary record of making LA work for all the people," said LALCV Director Joan Satt, who led the organization's Endorsement Team for this race.  As Controller of the City's treasury, Mr. Galperin has conducted audits of many City departments to ensure public funds are being spent to conserve resources in the most efficient manner.
Controller Galperin's environmental priorities have included auditing the Bureau of Sanitation's Recycled Water Programs to enable waste and storm water reclamation and asking State water agencies to increase grants and loans to the City to increase water reclamation.  In addition, Mr. Galperin has reviewed Prop O bond projects saving millions annually in unnecessary interest payments.  Audits of DWP water saving incentives resulted in maximizing water savings at lower cost.   At LAX, Mr. Galperin developed a list of environmental impact metrics to monitor key environmental indicators available on-line to the public.  Also on-line are the many special funds related to all aspects of the environment with details of how the monies are spent with audits of each of the special funds.   As Chair of the L.A. Commission on Revenue Efficiency and as President of the City's Innovation & Performance Commission, Mr. Galperin has been involved in many innovation initiatives to help the City develop public-private partnerships for innovative environment solutions.
More information on Controller Ron Galperin's work and his current campaign is available at https://www.rongalperin.com.
About the Los Angeles League of Conservation Voters
Founded in 1976, the Los Angeles League of Conservation Voters (LALCV) is dedicated to electing local leadership throughout Los Angeles County to preserve, protect and enhance the environment. LALCV has helped elect more than 100 pro-environment officials throughout the county. LALCV endorsements are determined by its all-volunteer Board, which is composed of Los Angeles County residents committed to advancing environmental priorities. For more information on LALCV, its endorsements and its additional political activities visit
www.LALCV.org
– and sign up for occasional email updates. And to get the latest LALCV news, please "like" us on
Facebook
and follow us on
Twitter
.
###