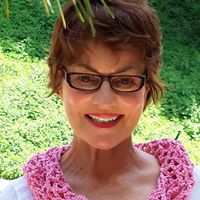 For Immediate Release: 20 January 2016
Media Contact: Shona Ganguly, shona@lalcv.net
Los Angeles League of Conservation Voters endorses Sharon Springer for Burbank City Council
(Los Angeles County) – The Los Angeles League of Conservation Voters (LALCV) – which has supported pro-environment municipal candidates throughout Los Angeles County for more than three decades – today announced its endorsement of Sharon Springer for election to the Burbank City Council in the upcoming February 28 election.
"At the Sustainable Burbank Commission and Burbank Water and Power, Sharon Springer has proven her commitment to the environment and neighborhood quality of life," said LALCV Director Moe Stavnezer, who led the organization's Endorsement Team for this race. "On the City Council, Ms. Springer will be an effective leader to reduce traffic and develop affordable housing, while fighting for a balanced budget for the City."
Ms. Springer has been a resident of the City of Burbank for the last 25 years. To read more about her views and campaign, please see her blog: https://iluvburbank.wordpress.com/tag/sharon-springer/. More information on her campaign is available here: https://www.facebook.com/pg/sharonspringer2017/about/.
About the Los Angeles League of Conservation Voters
Founded in 1976, the Los Angeles League of Conservation Voters (LALCV) is dedicated to electing leadership throughout Los Angeles County to preserve, protect and enhance the environment. LALCV has helped elect more than 100 pro-environment officials throughout the county. LALCV endorsements are determined by its all-volunteer Board, which is composed of Los Angeles County residents committed to advancing environmental priorities.
For more information on LALCV, please visit www.LALCV.org – and sign up for occasional email updates. And to get the latest LALCV news, please "like" us on Facebook and follow us on Twitter.
###